Language holds great development potential for young children
While most children eventually learn to speak their mother tongue, studies show that crucial gaps in language development can emerge by the age of two. These disparities arise from the quality and quantity of in-home interactions, meaning that some children may begin school at a disadvantage.  When language acquisition is taken for granted in early childhood development, it tends to reproduce existing inequalities.
DID YOU KNOW?

Language development gap between young children living in poverty and those in less adverse conditions.
SOURCE:
Fernald, A., Marchman, V.A., & Weisleder, A. (2013). SES differences in language processing skill and vocabulary are evident at 18 months. Oxford: Developmental Science 16:2.
DID YOU KNOW?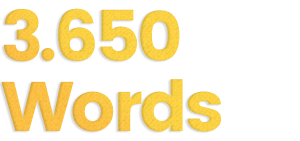 Potential vocabulary of a six-year-old exposed to quality everyday interactions at home and at school.
SOURCE:
Clark, E. (1995). Later lexical development and word formation. En P. Fletcher y B. MacWhinnney (Eds.). The handbook of child language (393-412). Oxford: Blackwell.
Simple everyday actions can enhance the learning process
Adults contribute to language development by talking to children, reading to and with them, singing, reciting, playing with words and discussing texts. These activities help children use language to transform lived experience into knowledge.